Skip to Content
Cooling System Maintenance
Your Cooling System Maintenance is Very Important
The job of your car's cooling system is to keep your engine cool as you drive it. With time, though, the cooling system has many components that can fail to operate properly due to neglected maintenance. When that happens you risk a very large bill for a new engine.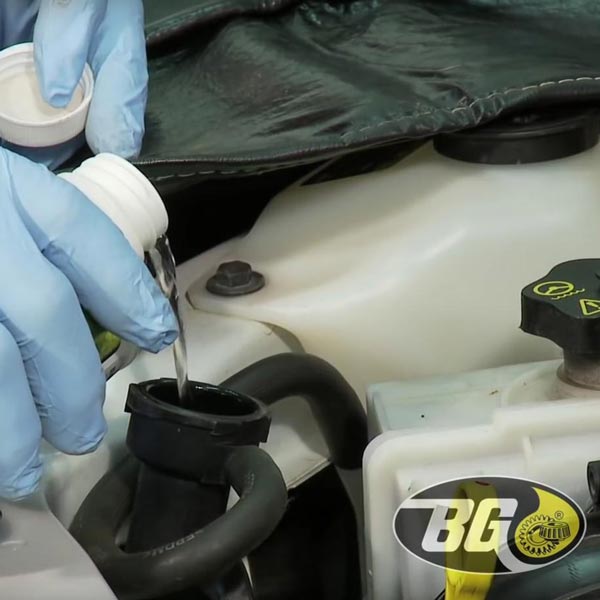 Expert Cooling System Maintenance Services
Fortunately, the cost of cooling system services is much more affordable than a new engine. The most important part is to have your coolant / anti-freeze completely flushed out and replaced with fresh fluids periodically. We recommend that this is done at least every two years, but it's best to consult your owner's manual to find out about your car. A side note on your owner's manual recommendations: it may not take into consideration driving and environmental factors that can increase the frequency of this service. Talk to our advisors to find out the best interval for you and your car.
Why Is a Coolant Fluid Exchange Necessary?
Because this fluid has protective qualities that break down with time and use. The coolant must have a proper ratio of water vs. fresh coolant. When it doesn't you are inviting corrosion into a complex network of components. This fluid travels through your engine, water pump, radiator, heater, and hoses. As the fluid breaks down it can corrode these areas and cause big problems for you. Premature replacement of expensive parts and possible unexpected breakdowns can result in this neglect.
Is It Enough to Just Drain and Replace My Coolant?
While drain and replace is better than no service at all, it doesn't perform at preventing breakdowns as well as a complete fluid exchange that flushes out the old fluid completely. Remnants of the old fluid and contaminants can still remain in your cooling system and continue to cause problems. With a complete flush we push out the old fluid, but also clean the system of contaminants. Think of it like scrubbing your dirty bathtub instead of just emptying the water.
To learn more, talk to our advisors about your car. We'll give you the straight scoop on what is best for your make, model and driving habits.
Call Us Today for a Free Estimate