Skip to Content
TOYOTA Repair Experts in Littleton, CO
Your Littleton TOYOTA Car, Truck & SUV Experts
We are Ken and Shannon Scholl, owners of Littleton Auto Repair – The Friendliest Auto Repair Anywhere! We provide complimentary loaner vehicles. We have 5 ASE Master Certified Automotive Technicians with the L1 Advanced Engine Performance Specialist enhancement.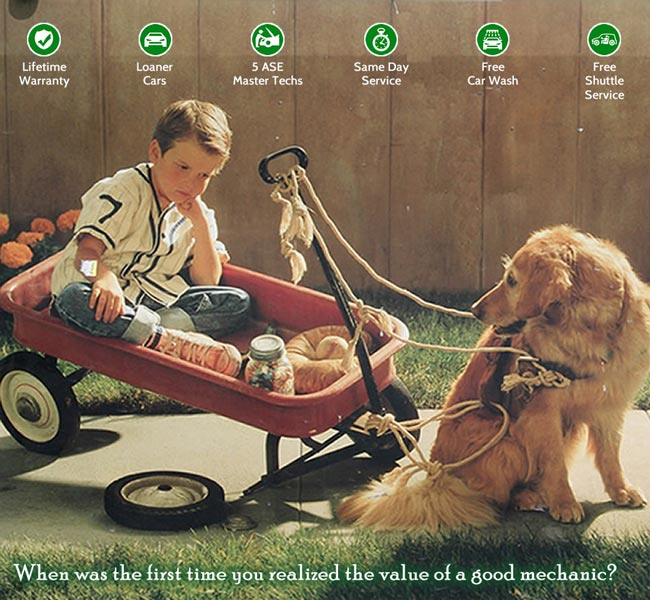 Our Mechanics Can Diagnose and Repair:
Toyota Tundra
Toyota Tacoma
Sienna mini-van
Camry
Corolla
Avalon
Yaris
Land Rover
Sequoia
Highlander
4Runner
Rav4
C-HR
Prius
Hybrid versions and older Toyota models.
Experience Comfort While You Wait
We have a spacious lobby with WIFI, & movies, snacks, soft drinks, and a Full-Time Shuttle Driver if you prefer to wait at home or the office! We provide digital Inspections sent directly to your cell phone & email so you can see what we are seeing and you can make an informed decision. We provide a free car wash with each visit. We can provide same-day service on most repairs! People choose Littleton Auto Repair because we are Nice Folks to Deal With.
Automotive Services We Offer

Maintenance
Oil Changes, Factory Recommended 30/60/90k Maintenance, Tune-Ups, Belts, Hoses, Fluids and Filter Replacements

Engine
Engine Repair, Engine Replacements, New & Rebuilt Engines, Advanced Diagnostics

Brakes
Brake Repairs, Brake Inspections, Disc Brakes, Drum Brakes, ABS System Repair, Brake Fluid Replacement

A/C Service
Air Conditioning Repairs, AC Service, Cabin Air Filter Replacement, AC Diagnostics

Suspension
4 Wheel Alignments, Shocks and Struts, Suspension and Ride diagnostics, CV Joints

Smog / Exhaust
Smog Repairs, Catalytic Converter, Muffler, Exhaust Service, Emissions Repairs

Transmissions
Automatic & Manual Transmission Service & Repairs, Clutches, Fluid Exchanges

Tires
New Tires for Passenger Cars, SUVs, Light Trucks, Medium Duty Trucks, Wheels
Call Us Today for a Free Estimate